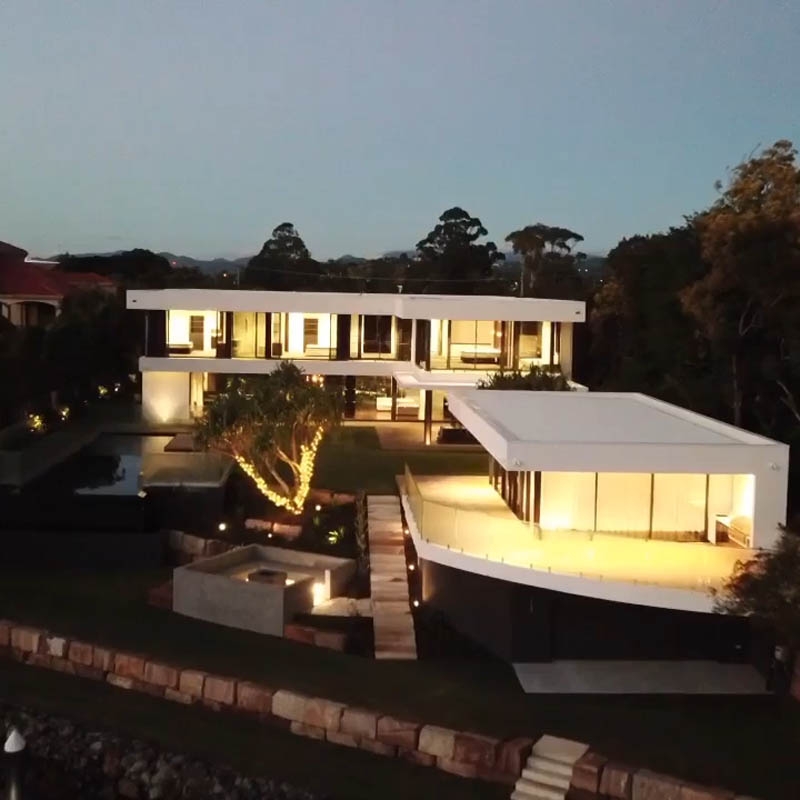 Award Winning House Builders in Gold Coast
Award Winning House Builders Gold Coast
Looking for a reliable team of house builders Gold Coast? Based on the Gold Coast, Cameron Construction is directed and managed by founder Shamus Cameron. With over 19 years of industry experience, Shamus has established an efficient, reliable and productive team of architects, draftsmen, sub-contractors and suppliers, ensuring quality along every step of the way, while maintaining outstanding customer service. As a result, it's no wonder Cameron Construction is the leading choice of house builders Gold Coast! Our friendly and personal customer service in conjunction with our cutting-edge building design at an affordable price ensures that we are constantly striving for the best. So, whether you are contemplating a renovation or complete rebuild, or if you have plans that are ready to go, look no further than Cameron Construction! We'll help you maximise potential and achieve what you are looking for to bring your vision to life.
Selecting Your Builder
When it comes to selecting house builders Gold Coast, finding the perfect contractor is vital. To simplify the process, we've compiled a list of steps you can take to narrow down the search.
Do your research: After determining your budget and design inspiration, make a list of builders that have completed similar projects to yours. This is because most companies specialise in certain styles or builds of homes, which will likely mean better results.
Interview your builder: Once you have selected a few house builders Gold Coast, there are a number of questions you can ask. For example, finding out their builder'slicense number, what qualifications they have, how much they are insured up to and what their specialities are can be a great way to eliminate any underqualified builders.
Testimonials: Ask your builder for a list of testimonials or ask to speak to some previous clients.
Hear From Our Happy Customers
Here at Cameron Construction, our house builders Gold Coast are committed to delivering outstanding results with every project; regardless of how big or small. But don't just take our word for it. Read one of our testimonials below!
"My wife and I contracted Cameron Constructions to rebuild our house in 2011. We were thrilled with the knowledge and professionalism demonstrated by Shamus and staff throughout the building process. The highly skilled tradespeople, expert design suggestions and their ability to work collectively with us each step of the way, further instilled our trust and confidence in Shamus and his team. The finished product exceeded our expectations and we have recommended Cameron Constructions to several of our friends and family."
– Luke & Melanie
Bring your vision to life with Cameron Construction & speak with our house builders Gold Coast today. Call 0405 309 160
Other Articles
Dec 2, 2020 Gold Coast Builders
Dec 2, 2020 Custom Home Builders Gold Coast
Dec 2, 2020 Prestige Builder Gold Coast
Oct 14, 2020 Burleigh Builder Bespoke Builder
Sep 29, 2020 The Most Prestige Home Builders Gold Coast
Sep 21, 2020 Bespoke Home Builders Gold Coast
Sep 16, 2020 New Home Builders Gold Coast
Sep 15, 2020 Luxury Home Builders Gold Coast
Sep 8, 2020 Builders Burleigh Heads
Jul 10, 2019 Queensland Owner Builders
Apr 3, 2019 Custom Builder vs Project Builder
Oct 4, 2018 Custom Builder Advantage