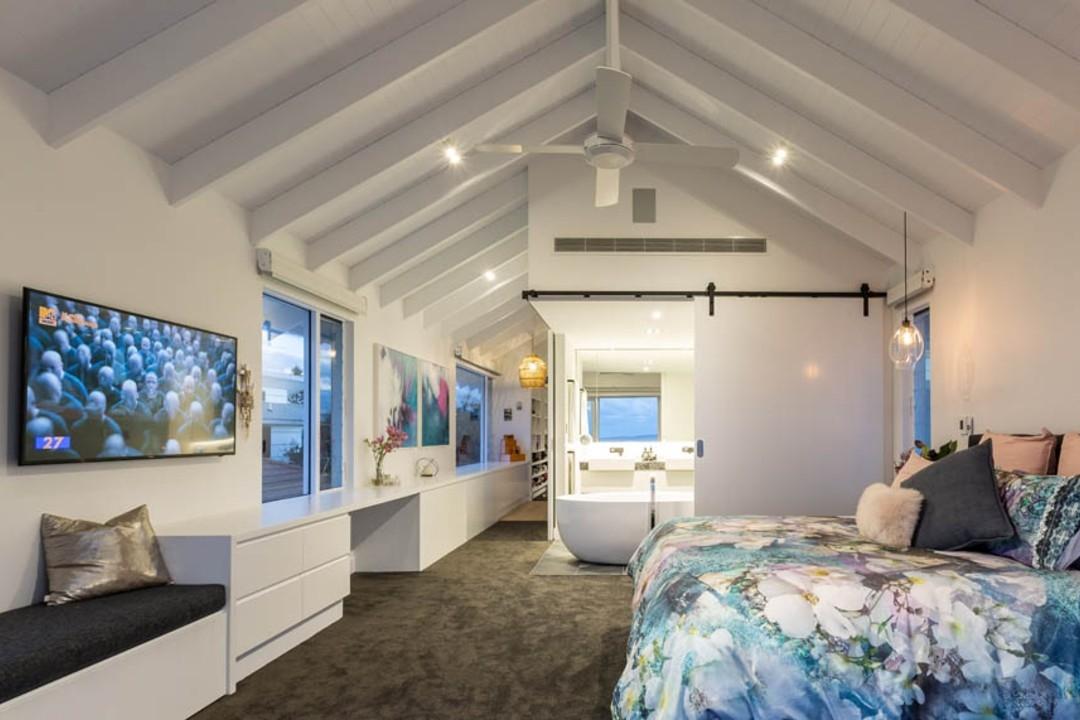 Custom Home Builders Gold Coast
The Leading Custom Home Builders Gold Coast
Cameron Constructions lead the industry as the most creative and dependable luxury custom home builders Gold Coast. Led by a passionate expert with over 19 years of experience, Shamus Cameron, the Cameron Constructions team collectively strive to deliver outstanding quality projects, ticking all the boxes in terms of both elegance and sustainability for superior living in every regard.
We only use premium-grade building materials and work closely with our clients to help unearth all the design features that will make their house feel more like home. Because at the end of the day, it's more than just about how your space looks, but what experience it creates for the people who live there. That's why our custom home builders Gold Coast focus on aspects like the transition between spaces, the amount of light flowing in, and the level of engagement the floorplan is designed to facilitate.
Wide-Ranging Capabilities to Fulfil Every Client Need
Across the capabilities of our team of custom home builders Gold Coast, we have absolutely every step of the process covered in the house with architects, draftsmen, sub-contractors and reliable suppliers who offer a wide range of contemporary selections to really transcend your design expectations.
Having the ability to access all of these services under one roof makes your journey all the more straight forward and enjoyable. It also means that we can account for the structural integrity and feasibility of the more complex concepts you bring to the table, as opposed to upselling ideas that don't necessarily add value to your home.
To date, we've completed a number of diverse projects that meet the complex and stringent requirements of our customers, always keeping their lifestyle objectives in mind. As your custom home builders Gold Coast, it's our goal to maximise the potential of your new space.
Exceptional Results Built from Trust
While we admire every project we've worked on to date, the real reward for our custom home builders Gold Coast stems from the feedback from our loyal clients. We truly appreciate that they put their trust in us to deliver their very own dream concept, fuelling our commitment even further. Here's a snippet from a lovely testimonial one of our valued clients left for us.
"We just wanted to say a big 'thank you' to you and your team for all your hard work in renovating our home. Your easy-going nature and professionalism made it an absolute pleasure to deal with you throughout the entire project. We were kept up to date the whole way through from start to finish. You and your team turned our run-down shack into our dream home. Nothing was too much trouble and the quality and craftsmanship is of such an excellent standard"
Conclusion
With skills and expertise in all facets of the construction field, we're the custom home builders Gold Coast who will bring your project to life with ease. Contact our Director Shamus on 0405 309 160 or email us at shamus@cameronconstructions.com.au.
Other Articles
Dec 2, 2020 Gold Coast Builders
Dec 2, 2020 Prestige Builder Gold Coast
Oct 14, 2020 Burleigh Builder Bespoke Builder
Sep 29, 2020 Award Winning House Builders in Gold Coast
Sep 29, 2020 The Most Prestige Home Builders Gold Coast
Sep 21, 2020 Bespoke Home Builders Gold Coast
Sep 16, 2020 New Home Builders Gold Coast
Sep 15, 2020 Luxury Home Builders Gold Coast
Sep 8, 2020 Builders Burleigh Heads
Jul 10, 2019 Queensland Owner Builders
Apr 3, 2019 Custom Builder vs Project Builder
Oct 4, 2018 Custom Builder Advantage