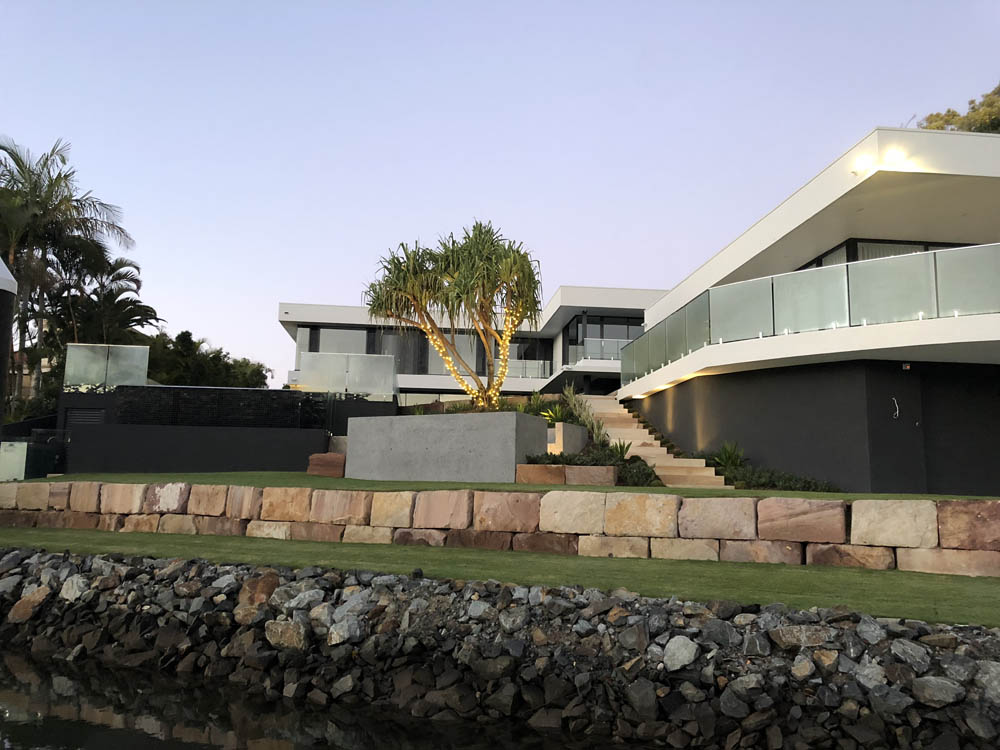 Bespoke Home Builders Gold Coast
Bespoke Home Builders Gold Coast
At Cameron Constructions, we are recognised as expert home builders Gold Coast. With a focus on bespoke design solutions, we aim to work with each of our clients to build them a unique and stylish home. Based on the Gold Coast, Cameron Constructions was established by director Shamus Cameron. With over 19 years of experience in the industry, Shamus noticed a gap in the market for a building company that was primarily focused around bringing the customer's vision to life. After putting together a team of innovative draftsmen, architects, subcontractors and suppliers, Shamus began building a reputation as one of the best home builders Gold Coast.
We are committed to providing unrivalled customer service at all stages of the building process. From the initial design stages until the completion of your build, we aim to provide quality service and workmanship that will not only meet you expectations but exceed them.
We Bring Your Vision To Life
Unlike many home builders Gold Coast who specialise in pre-designed home builds, our main specialty is bespoke homesolutions. While some individuals often choose the pre-designed house and land packagedue to convenience, we strive to make the custom build process just as simple and hassle-free.
At Cameron Constructions, we are committed to accommodating your needs in all areas of the build process, from meeting your budget requirements, to structuring our design concepts around your individual style. Whether you would like to incorporate specialised smart technologies or you have a specific design aesthetic in mind, we will work with you to achieve your goals. Our in house architects are highly skilled and innovative when it comes to custom home design. This meanswhen you choose us as your home builders Gold Coast, you can trust that we will build you a contemporary home that will be unique to you!
Hear From Our Satisfied Clients
As custom home builders Gold Coast, our number one priority at all times is customer satisfaction. We don't want to just build your new home; we want to build you the dream home you never thought was possible. Here is what some of our past clients have said about our work!
"Shamus and his team of people worked extremely well together to get the project completed with all required works according to design and council specifications. The project was completed in a timely and most professional manner, and on budget…we found Shamus Cameron to be very practical, careful and always considerate of what we were expecting."
– Ken & Trixie Tocker
"The highly skilled tradespeople, expert design suggestions and their ability to work collectively with us each step of the way… The finished product exceeded our expectations and we have recommended Cameron Constructions to friends and family."
– Luke & Melanie Copas
Conclusion:If you are ready to build the home of your dreams, we are the perfect team to bring your vision to life! With a range of bespoke home design and building solutions, call the trusted home builders Gold Coast at Cameron Constructions on 0405 309 160 for a free consultation today!
Other Articles
Dec 2, 2020 Gold Coast Builders
Dec 2, 2020 Custom Home Builders Gold Coast
Dec 2, 2020 Prestige Builder Gold Coast
Oct 14, 2020 Burleigh Builder Bespoke Builder
Sep 29, 2020 Award Winning House Builders in Gold Coast
Sep 29, 2020 The Most Prestige Home Builders Gold Coast
Sep 16, 2020 New Home Builders Gold Coast
Sep 15, 2020 Luxury Home Builders Gold Coast
Sep 8, 2020 Builders Burleigh Heads
Jul 10, 2019 Queensland Owner Builders
Apr 3, 2019 Custom Builder vs Project Builder
Oct 4, 2018 Custom Builder Advantage