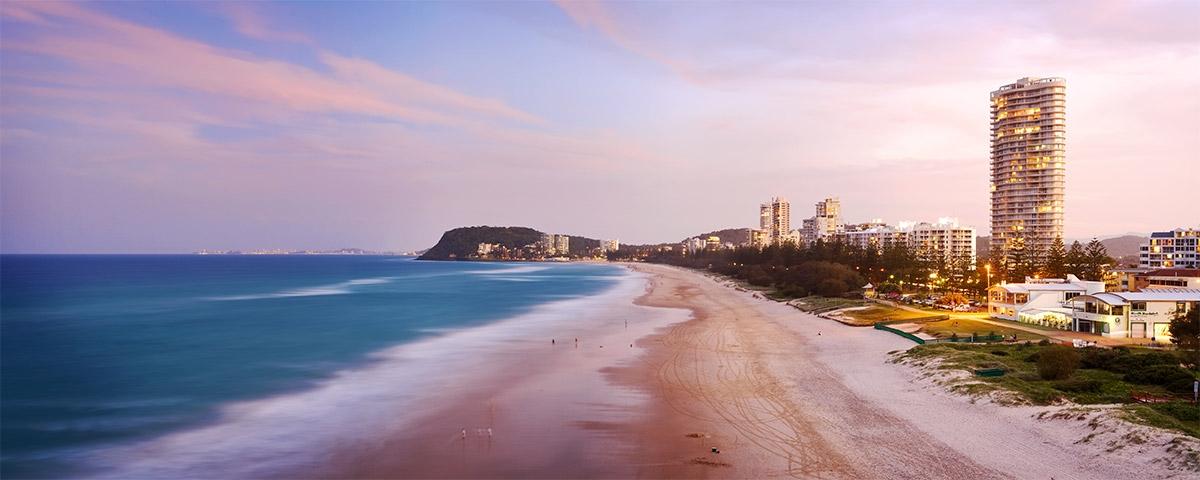 Builders Burleigh Heads
The Specialists in Stunning Bespoke Home Construction
Cameron Constructions are among the most prestige builders Burleigh Heads, known for their ability to execute unique architectural designs at a level of quality that truly set their projects apart. While the street appeal is unrivalled, our core focus is on the lifestyle experience that your new space provides.
Every detail intertwines to create the perfect balance between comfort and luxury, offering that sense of homeliness with no compromise on style.
Throughout the construction journey, we offer complete project management from start to finish - with a team of qualified and highly trained architects, draftsmen, suppliers, and of course builders Burleigh Heads who work diligently to complete your new home in minimal time.
Having access to these professional services under one roof not only guarantees quality control, but it means we can create a seamless transition between stages, and ensure structural integrity lies at the forefront of the design.
The Leader Behind Our Builders Burleigh Heads
As one of the leading teams of builders Burleigh Heads, we take a lot of pride in the consistent workmanship we've delivered since our establishment, all under the leadership Shamus Cameron.
With over 19 years of experience in the home construction field, Shamus has refined his process and broadened his network to bring you the most experienced, professional and reliable tribe of home construction specialists across the Gold Coast.
As a collective, we bring your vision to life using sustainable methods and materials, combined with innovative design. However, one thing that hasn't changed with the times is our traditional approach to communication - keeping you informed from end to end to instil a level of confidence that enables you to properly enjoy your experience. This level of transparency has majorly contributed to our fantastic reputation, built on word of mouth referrals from our valued customers.
Finding Inspiration For your New Home
Have you got some pre-planned designs for our builders Burleigh Heads? Or perhaps you're in need of a little guidance and inspiration to help you narrow down the design ideas that make the space feel right for you.
Either way, our team of qualified designers and architects are here to help - with the ability to overcome hurdles to ensure every element is structurally feasible, without losing exclusivity. To begin, we'll walk you through our extensive portfolio of the beautiful homes we've built across the coast. From there, we'll collate all the bits and pieces that are essential to the design to encapsulate your personal taste.
To date, we've completed homes inspired by a range of different themes and styles, varying from fresh coastal feel, through to more ambient riverside retreat with dark hues and warm lighting. There's nothing our builders Burleigh Heads won't attempt to create your vision!
Conclusion
Regardless of what your lifestyle needs are, our builders Burleigh Heads will accommodate with stunning bespoke designs that fuel long-term happiness. Never underestimate the importance of loving where you live! Call Shamus on 0405 309 160 or leave your details.
Other Articles
Dec 2, 2020 Gold Coast Builders
Dec 2, 2020 Custom Home Builders Gold Coast
Dec 2, 2020 Prestige Builder Gold Coast
Oct 14, 2020 Burleigh Builder Bespoke Builder
Sep 29, 2020 Award Winning House Builders in Gold Coast
Sep 29, 2020 The Most Prestige Home Builders Gold Coast
Sep 21, 2020 Bespoke Home Builders Gold Coast
Sep 16, 2020 New Home Builders Gold Coast
Sep 15, 2020 Luxury Home Builders Gold Coast
Jul 10, 2019 Queensland Owner Builders
Apr 3, 2019 Custom Builder vs Project Builder
Oct 4, 2018 Custom Builder Advantage