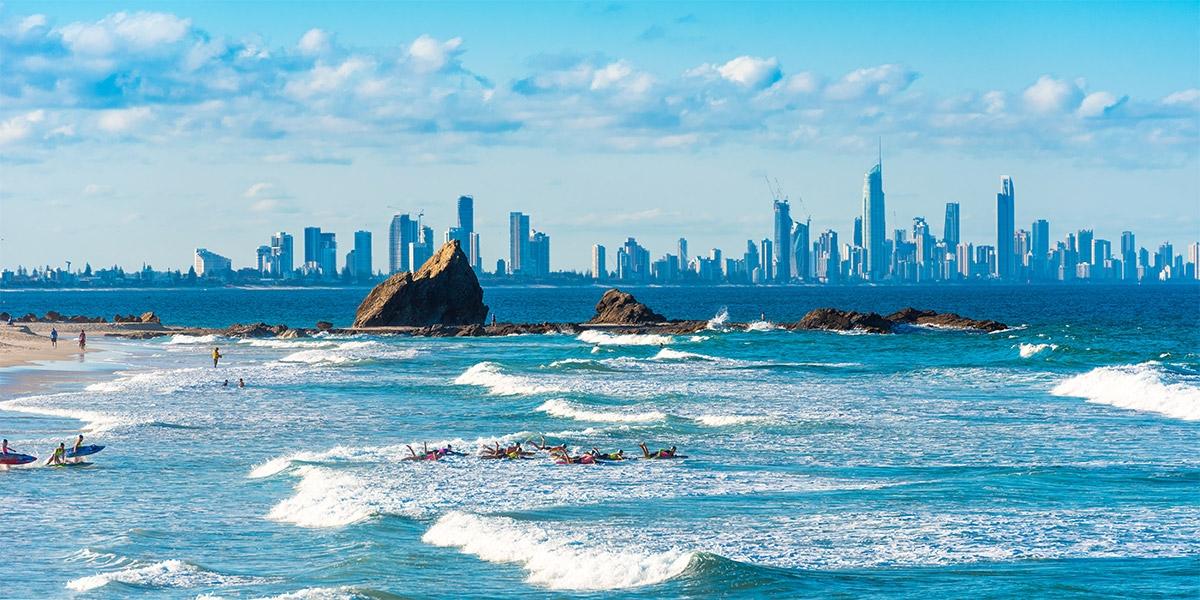 New Home Builders Gold Coast
We Are The Premier New Home Builders Gold Coast
At Cameron Constructions, we are recognised as the leading new home builders gold coast, proving bespoke solutions and end-to-end new home builds. Established by experienced home builder Shamus Cameron, Cameron Constructions aims to meet a gap in the market for personalised home building solutions. Meeting both the design and functionality requirements of our clients is of the utmost importance to us, as we aim to translate their ideas and requests into their dream home. Our team of highly skilled draftsmen, subcontractors and architects are dedicated to bringing your vision to life through their innovative home building style. As new home builders gold coast, Our team will work hard to understand your personal style and aesthetic right from our initial contact with you, to ensure we can provide ideas and solutions that will be perfect for you. We provide personalised service with cost-effective building solutions to provide cutting-edge and unique homes.
Build Now and Save!
As new home builders gold coast, we are always staying up to date with government incentives that provide support and opportunities to potential new home builders in the form of grants and rebates. The Queensland Government is currently offering two incentives for new home builders gold coast, which means this is the perfect time to build. At Cameron Constructions, we want to help you make the most of this opportunity. With a range of custom, two story and single story options available, we build your dream home whilst remaining within in your budget.
Queensland Regional Home Building Boost Grant,
The Queensland Regional Home Building Boost Grant offers $5,000 on behalf of the Queensland Government to regional Queenslanders who wish to build a new home.
HomeBuilder Grant
The HomeBuilder Grant provides new home builders gold coast with $25,000 to build a new home that they will then occupy.
FAQs
As new home builders gold coast, do we need to have design or structure ideas decided before contacting a builder?
No. It is beneficial for the builder as it will help them to provide you with detailed ideas and quotes, however our team of architects and builders at Cameron Construction have the experience and knowledge to help you come up with innovative ideas that will suit your personal aesthetic.
Why can't I find a price guide on your website?
As new home builders gold coast, we understand that it can be frustrating not to see ball-park figures, however each of our projects is custom quoted depending on the client's specific needs. The best thing you can do is contact our team as they will be able to discuss quotations based on your requirements.
Are you a licensed company?
Yes, we are a fully licensed construction company.
Conclusion: Whether you are contemplating a new build or you have the plans prepared to get started, our team of new home builders gold coast can help you achieve your ideal outcome. Contact us today on 0405 309 160 to discuss how we can bring your vision to life!
Other Articles
Dec 2, 2020 Gold Coast Builders
Dec 2, 2020 Custom Home Builders Gold Coast
Dec 2, 2020 Prestige Builder Gold Coast
Oct 14, 2020 Burleigh Builder Bespoke Builder
Sep 29, 2020 Award Winning House Builders in Gold Coast
Sep 29, 2020 The Most Prestige Home Builders Gold Coast
Sep 21, 2020 Bespoke Home Builders Gold Coast
Sep 15, 2020 Luxury Home Builders Gold Coast
Sep 8, 2020 Builders Burleigh Heads
Jul 10, 2019 Queensland Owner Builders
Apr 3, 2019 Custom Builder vs Project Builder
Oct 4, 2018 Custom Builder Advantage