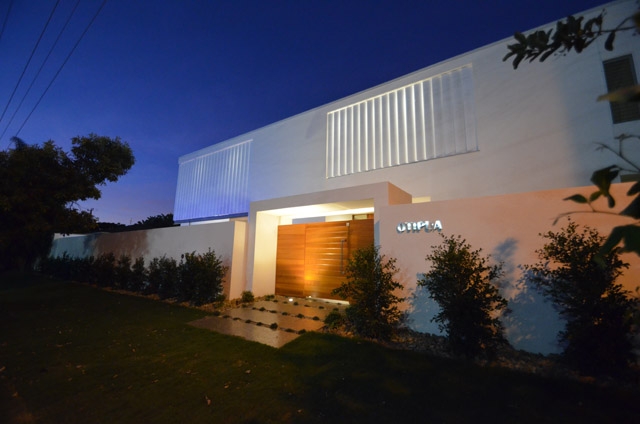 The Most Prestige Home Builders Gold Coast
Cameron Constructions is a fully licensed and reputable building company, leading among the most prestige home builders Gold Coast. We specialise in combining cutting edge design with superior workmanship to create bespoke results that sell themselves.
The Cameron Constructions team is led by Shamus Cameron, a passionate building expert with a drive to make his mark across the coast with exceptional projects that stand out from the crowd.
One area we truly excel is good communication, with experienced advice at your disposal during every step of the journey. Our process has been refined and formalised over time, creating an absolutely seamless transition from one stage to the next.
Covering the fullscope of building services under one roof guarantees consistency and quality control from end to end, ensuring you end up with your dream result without blowing over budget or compromising structural integrity along the way.
From Your Vision to Our Creation
Whether you're just contemplating a build, or have a range of concepts you'd like to intertwine to achieve that perfect balance between contemporary and custom, our team of prestige home builders Gold Coast are ready to lend their expertise.
To date, we've created a number of wildly diverse projects that have been specifically designed to suit the lifestyle prospects of their homeowners. We achieve this through comprehensive consultation, unearthing the features and characteristics that will advocate your lifestyle.
While style sits at the forefront of design, our prestige home builders think about the more practical elements that subconsciously impact your day to day experiences. This might be things like:
Whether you have adequate storage space
Knowing where natural light will flow in from
Creating a logical transition from room to room
Balancing the segregation and open living space to suit your preferences.
Projects Completed By Our Prestige Home Builders Gold Coast
Our prestige home builders Gold Coast maintain full transparency when it comes to the feasibility of a design, but we also take great pride in our ability to overcome hurdles that present themselves along the way.
With extensive architectural knowledge to back every project, you can rest-assured that you're getting the most structurally sound and sustainably advanced solutions attainable—enabling us to get a bit more creative with our concepts than most standard prestige home builders Gold Coast.
That's how we've achieved success with a number of our projects, some of which are featured here on our website.We've embraced challenges like floating staircases, elevated structures, tall gable roofing and more - each designed in line with your desired theme.
So, whatever your plan, idea or bespoke concept may be, our team of highly trained and professional builders are ready to tackle your project head on. Call 0405 309 160 today!
Conclusion
Deemed the #1 prestige home builders Gold Coast, Cameron Construction promise to take care of you with a level of attention to detail and communication that makes the entire process simple from your end. That's what makes us the bespoke builders of choice! Call Shamus on 0405 309 160 or send your enquiries today.
Other Articles
Dec 2, 2020 Gold Coast Builders
Dec 2, 2020 Custom Home Builders Gold Coast
Dec 2, 2020 Prestige Builder Gold Coast
Oct 14, 2020 Burleigh Builder Bespoke Builder
Sep 29, 2020 Award Winning House Builders in Gold Coast
Sep 21, 2020 Bespoke Home Builders Gold Coast
Sep 16, 2020 New Home Builders Gold Coast
Sep 15, 2020 Luxury Home Builders Gold Coast
Sep 8, 2020 Builders Burleigh Heads
Jul 10, 2019 Queensland Owner Builders
Apr 3, 2019 Custom Builder vs Project Builder
Oct 4, 2018 Custom Builder Advantage